Ultimate Plaque Cleaning Power
Powerful, Cordless, Lightweight
ClearPik is the perfect size, packed with features, portable plaque remover is perfect for using on-the-go or anywhere.
Order Now & Get 60% Off
Ultimate Plaque Cleaning Power
Powerful, Cordless, Lightweight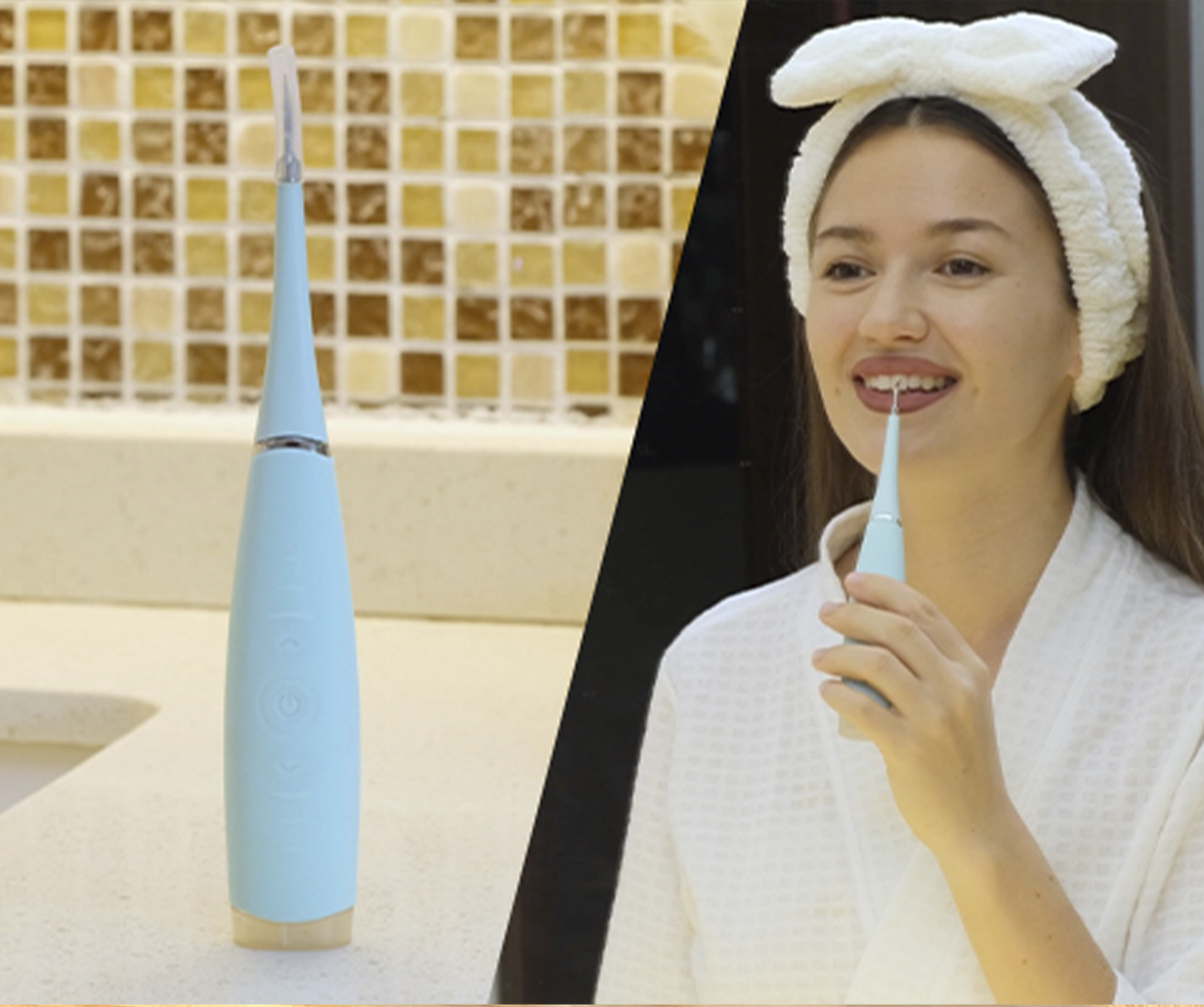 Portable & Compact

Ultra Light Weight

For Entire Family

Functional Design

Fast Charging
Meet ClearPik
Dentist Quality Performance
The ClearPik provides dentist quality plaque removing power, making cleaning more effective and quick!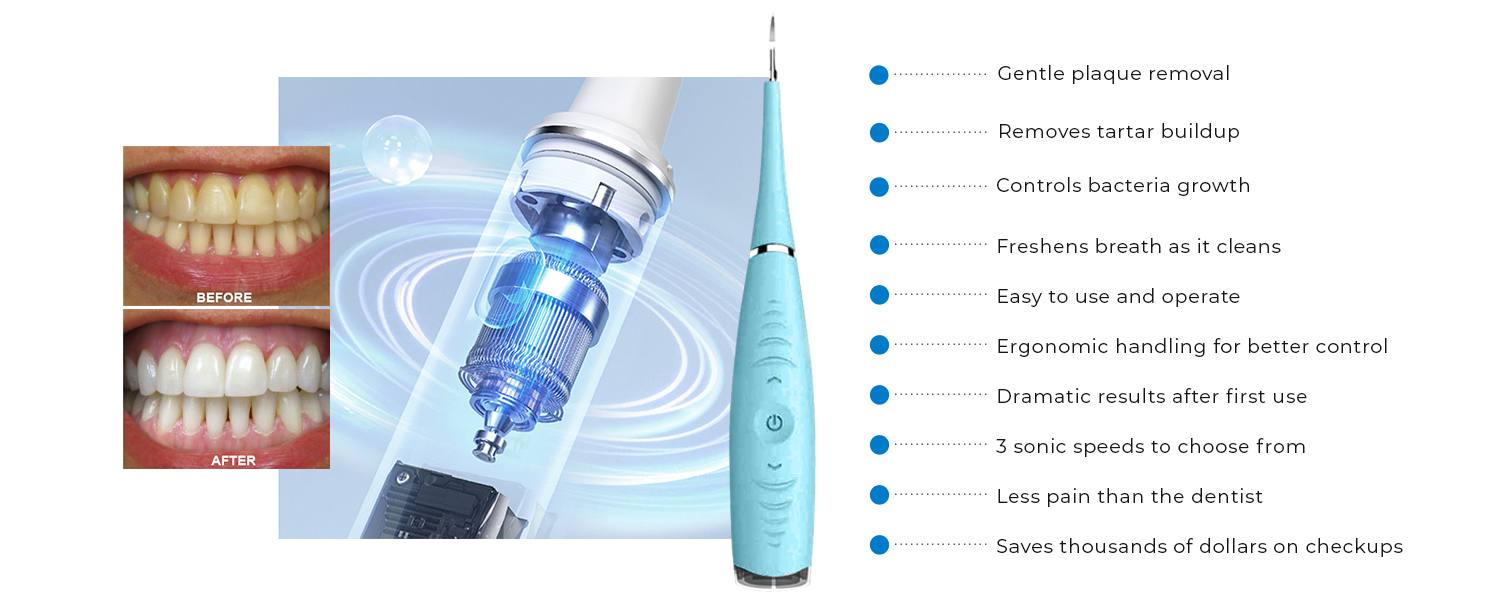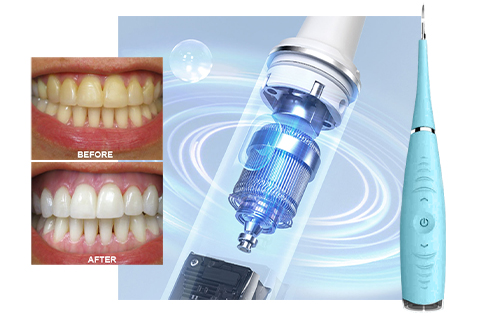 1

Gentle plaque removal.

2

Removes tartar buildup.

3

Controls bacteria growth.

4

Freshens breath as it cleans.

5

Easy to use and operate.

6

Ergonomic handling for better control

7

Dramatic results after first use

8

3 sonic speeds to choose from

9

Less pain than the dentist

10

Saves thousands of dollars on checkups
Powerful. Versatile. Portable.
Discover wide-range of features that make the ClearPik Portable Hand Vacuum function right out of the box with zero effort.
Fast & Portable
Cleaning Power

The perfect size and packed with features, the portable plaque remover is perfect for using at home, traveling or on-the-go. Super gentle on the gums and you won't have to worry about harsh pressure and clumsy hands and bloody gums.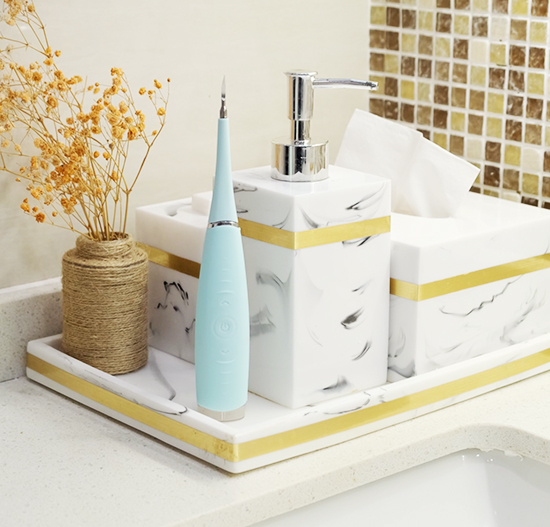 Ergonomic Design
For Entire Family

Clean your entire family's teeth and save on visits to the dentist. Limit the time you're in the chair when your teeth are plaque-free. Instead of waiting every six months for another expensive visit to the dentist, control your plaque at home. You'll have fresher breath and spend less time and money on your next visit.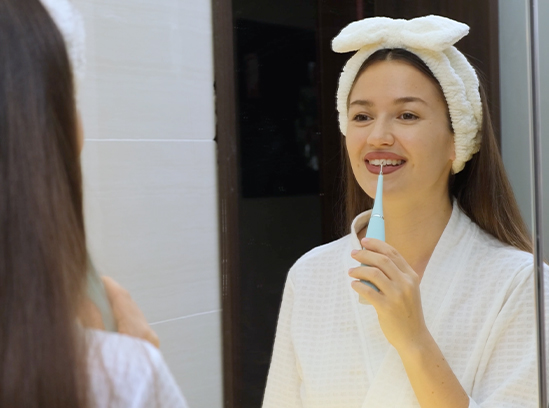 Complete Control
Plaque Remover

Remove plaque and clean your teeth at a pace that's comfortable for you. If your teeth hurt just thinking of the dentist, you'll love the sonic speeds and ergonomic handling.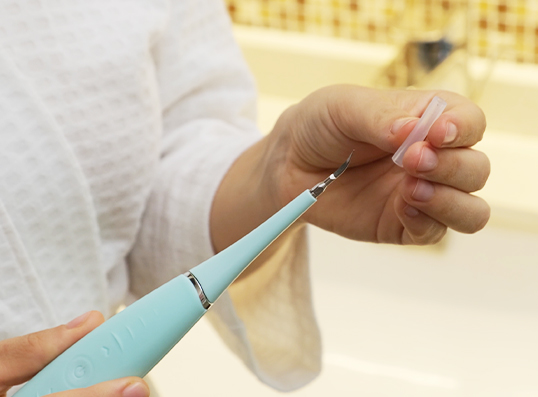 Cordless, Lightweight
For Any Cleaning

Suitable size for one-hand grip, easy to carry, simple to store, one-button start. It does it all with gentle plaque removal, remove tartar buildup, controls bacteria growth, and freshens breath as it cleans. Dramatic results after first use!
Additional Features

Lightweight
& Durable

Travel
Friendly

Modern
Design
What Our Users Have To Say
Customer Reviews
Ken S.
New York, NY
Amazing quality & features!
"I am in my 50's and still scared of the dentist. But I really needed to remove the gunk from my teeth! This magic little wand cleaned plaque that had been caked on for YEARS."
---
Amy G.
Los Angeles, CA
Great value and works well!
"WOW. Didn't feel a thing! The tips are so easy to use and it's gentle on my teeth and gums. I always leave my dentist with a mouthful of blood and aching gums for days. Great product!"
---
Daniel J.
Dallas, TX
Much better for the whole family!
"Even my kids don't mind when I clean their teeth with WashWand+. We make a game out of it and I even let them choose their very own prize just like they would at the dentist! Great way to save time and money."